11.6" | Octa-Core | 2GB RAM & 16GB ROM | Touch Screen | Android Headrest Player | HM118A
11.6" | Octa-Core | 2GB RAM & 16GB ROM | Touch Screen | Android Headrest Player | HM118A

1920*1280 Better than FHD Touch Screen 11.6" Octa-Core Android 10 Headrest Player with Spectacular Picture Quality Ambient Light Automatic Light Sensor Multiple Themes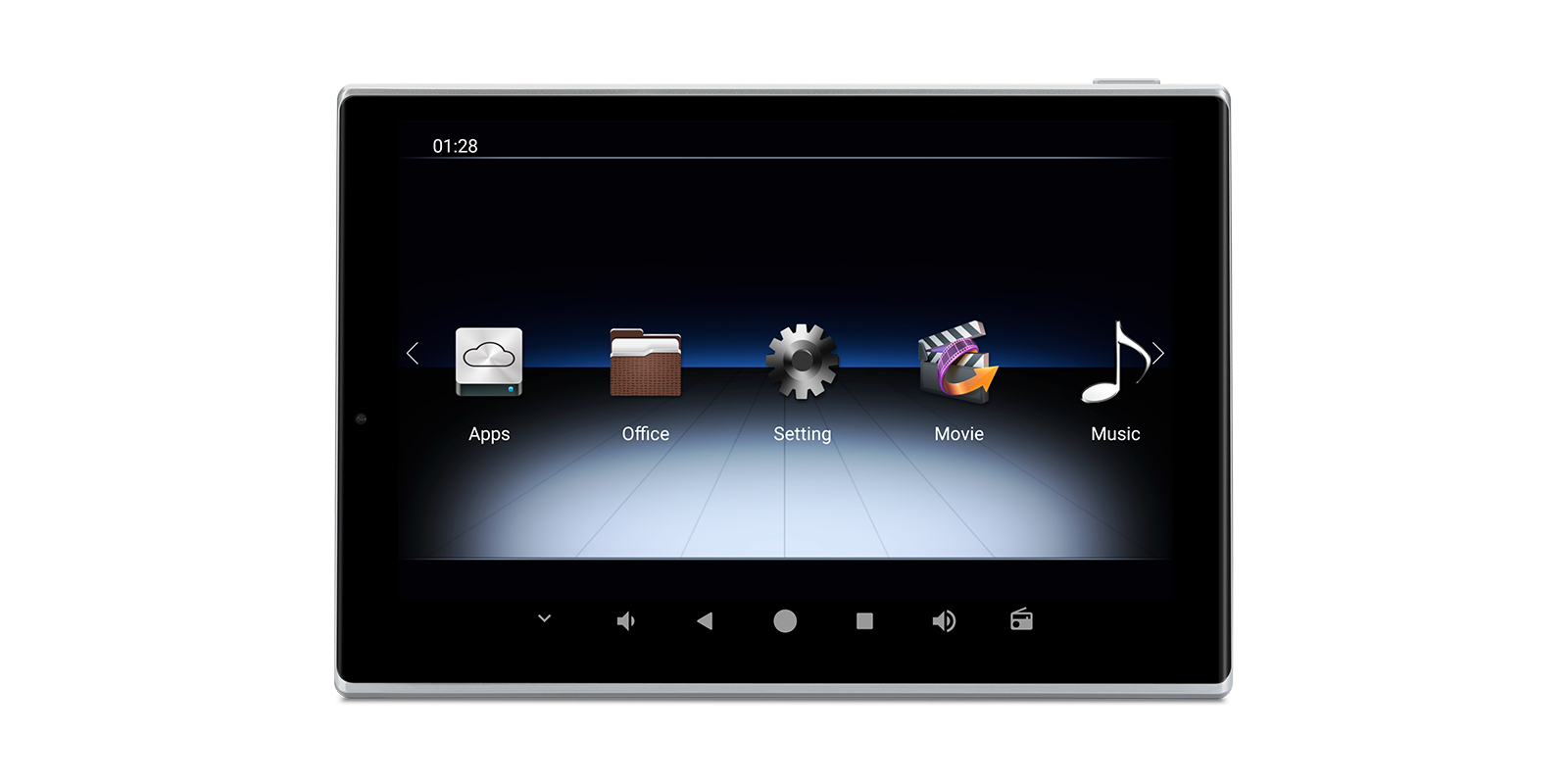 Better than FHD Android Headrest Player
Android 10
The Android operating system and Wi-Fi connectivity enables you to set up the internet connection from a hotspot, using your phone or another device, for super-smooth media streaming. 
FAST AND EASY INSTALLATION
Please see our headrest player installation guide 
There are three ways to power the headrest player - by plugging the adapter into your vehicle's cigarette lighter port, by connecting the ACC, B+ and GND cable to your car's fuse box, or by buying an optional XTRONS AC05 (not included) to use at home.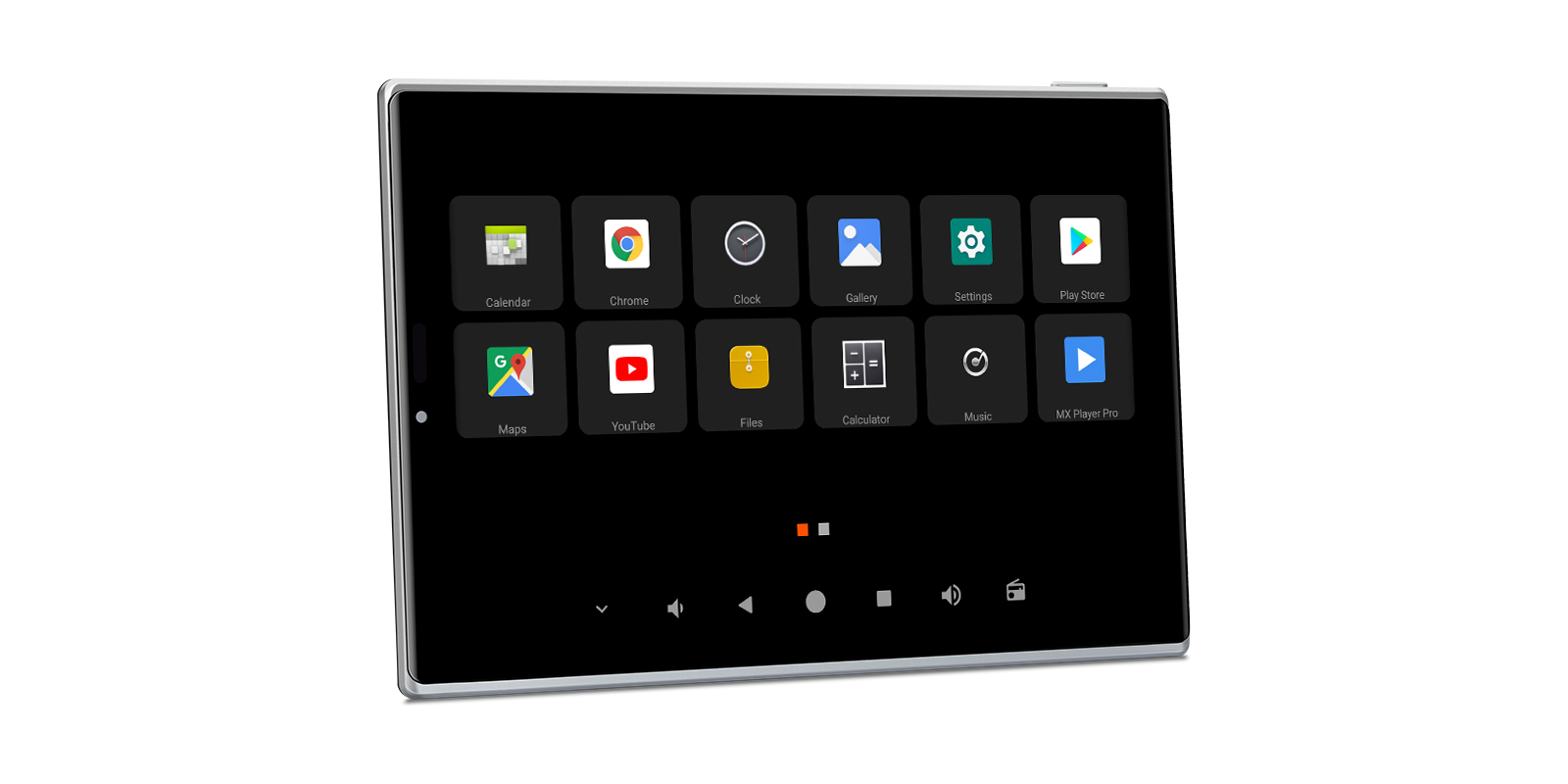 Efficiently Multitask 
Octa-core Processor plus Dual-core Advanced GPU
Octa-core processor with 1.5GHz together with a dual-core advanced GPU, with 2GB RAM and 16GB ROM. This enables the unit to handle many different apps and efficiently multitask without missing a beat. Unlocks the maximum performance. 
Crafted to Look Perfect from Any Angle
Designed to be elegant and minimalistic in style to every last detail, seamlessly blending with any vehicle. The stunning finish gives your vehicle's interior harmony and class. The HM118A has a blue ambient light which makes it captivating at night, and means the driver is not distracted. 
Panasonic Screen with Spectacular Picture Quality
The industry-leading 11.6" better than FHD screen delivers a truly immersive viewing experience, displaying more content and resolving sharper images. Gone are the days of fuzzy video playback. This headrest player always plays full 2K HD video smoothly, with vibrant colours and sharper images.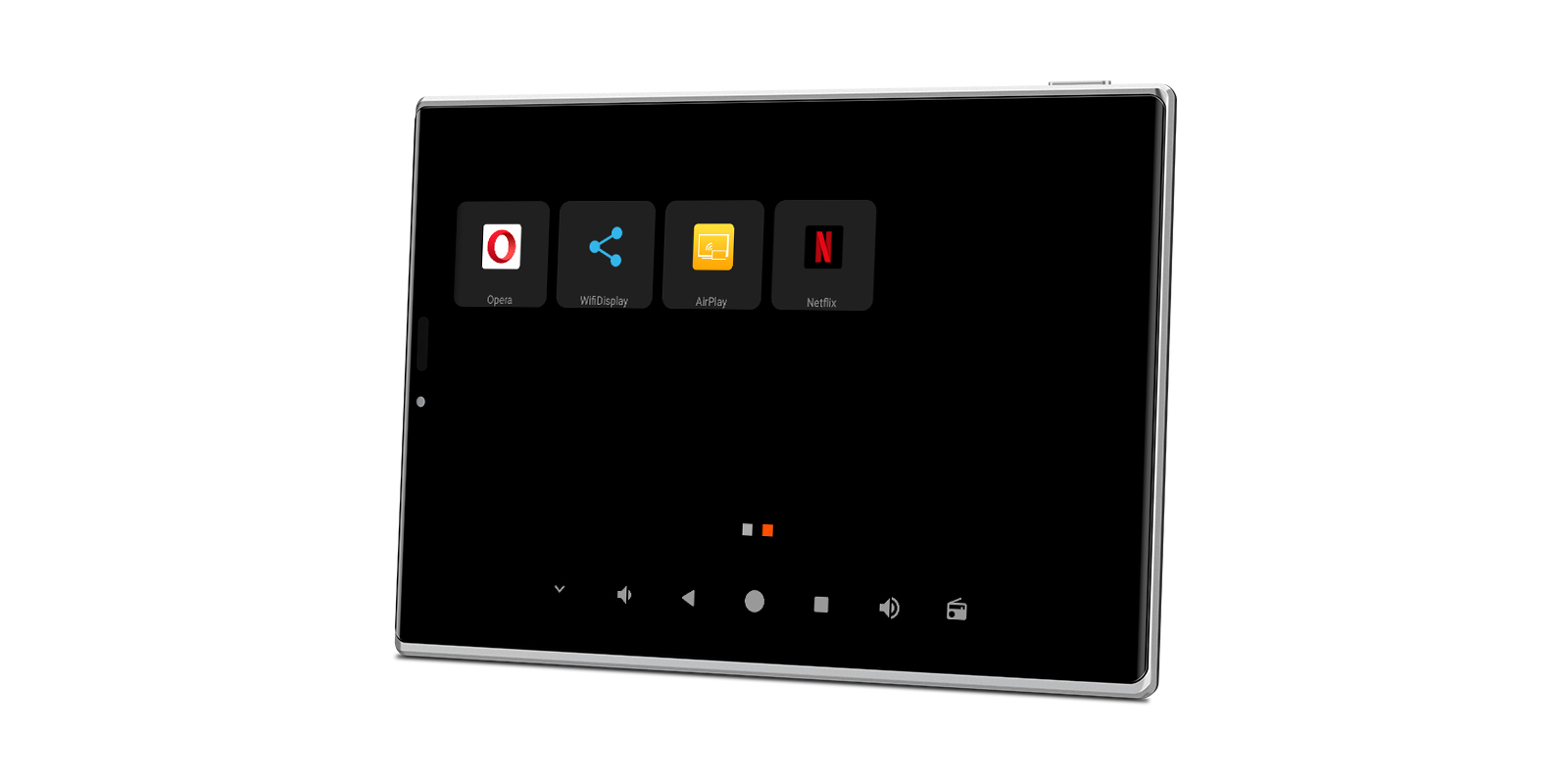 Smart Auto-Dimming Adjustment
The built-in ambient light sensor automatically detects the surrounding brightness, then automatically adjusts to the illumination level best suited to your environment. This feature not only makes the content clearer, but also protects your eyes and relieves fatigue. 
1920x1280 Pixels
Screen Mirroring
16:9 Wide Screen
Supports 2K Video
Built-in WiFi 
FM/Bluetooth Audio
Built-in Speaker  
Supports USB/TF Card
More Connectivity
Enjoy your favorite offline audio and videos that you store on your USB drive or TF card. 
Wirelessly Connect Your Phone to the Larger Display
By connecting your phone via hotspots you can utilise the inbuilt screen mirroring function. Any content from your smartphone can be mirrored onto the display of the headrest player.
Multiple UI Themes
More than 20 built-in themes for you to choose from, so you can customise the unit according to your own preference.
Four Audio Output Options
Output sound directly with the built-in speaker, by wired 3.5mm earphones, Bluetooth headphones or your original vehicle speakers.
Supports Lossless Music
Supports a range of music formats, inluding lossless audio -  AP3/FLAC/WAV/MP3/WHA/AAC. 
SIZE
Face Panel: 264x180x21mm
ACCESSORIES INCLUDED
1 x ISO Wiring Harness
1 x Cigarette Lighter Adapter
1 x ISO Adapter Cable 
5 x Plastic Drivepipes
2 x U Bracket
1 x Bracket Box
1 x Manual
13 YEARS' EXPERIENCE
In-Car Entertainment
XTRONS has been working continuously to bring the latest technology and concepts to your driving experience. We aim to develop long-lasting quality products with excellent customer service, allowing us to lead the aftermarket in-car entertainment industry.
The Xtrons Commitment
XTRONS is committed to providing high quality products and outstanding customer service, by ensuring that we meet and exceed industry regulations and standards, from manufacturing to distribution.
High and Low-Temperature Test between -20° and +80°
Electrostatic Test
8-hours Accelerated Aging Test
Verified In Car Test
Impact Test
1.2 Meters Drop Test
HD

High Definition provides a crisp resolution, maximising your in-car entertainment experience.

Bluetooth

Hook up your head unit to any Bluetooth device and access music, share videos and make calls hands-free.

3G

Enjoy the ability to roam the internet freely without restriction. Optional dongle required.

Wifi

Built in Wi-Fi allows for faster LTE download speeds and greater access to the internet, wherever you are.

Touch Screen

Multi-touch screen, provides a remarkably fluid and intuitive operation.

USB

A built-in USB port to upload, download & connect your music, files and information on the move.

SD

The SD card portal allows for additional access to your personal files and information, for easy exchanges.

Screen Mirroring

Mirror your smartphone to the unit and operate all the entertainment features. Play games, watch videos and enjoy.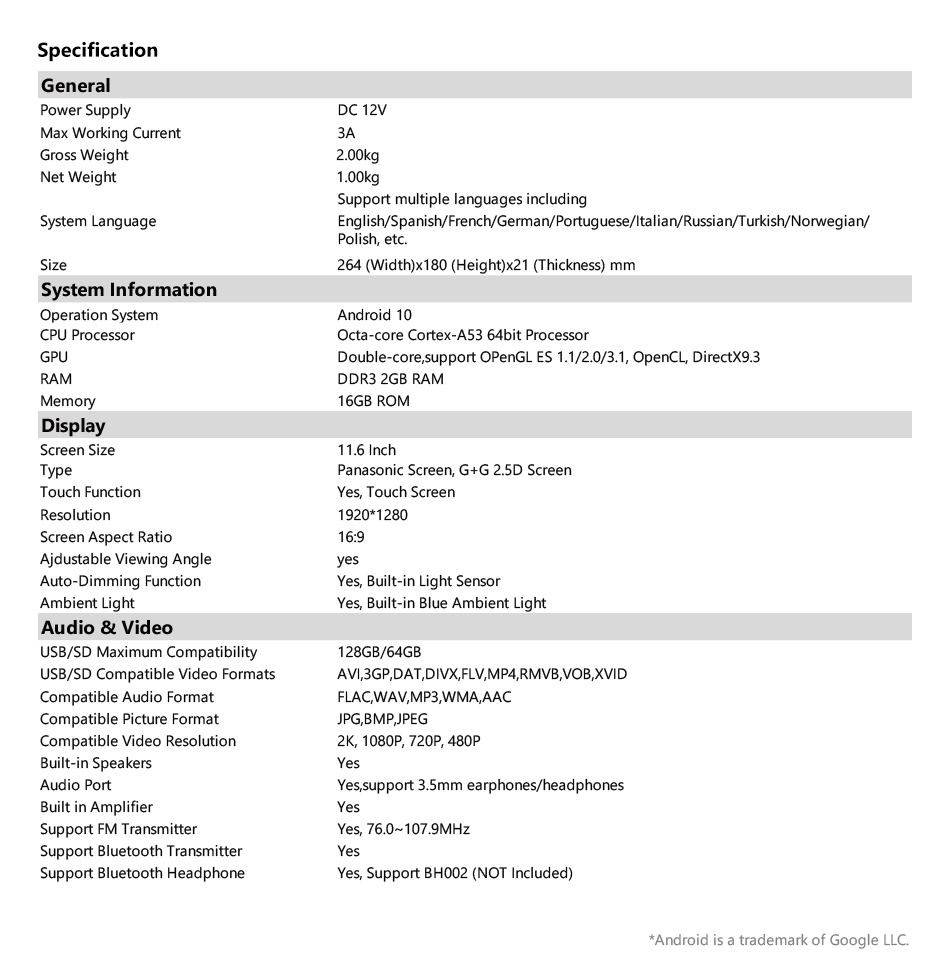 ICE/VDO/HM118A
Support Video
Product Support
Installation Videos

Product Videos

User Manuals

User Guides

Customer Support