2PCs | 10.1吋 | 地區制式| 掛式 | HDMI輸入 | HD111D
2PCs | 10.1吋 | 地區制式| 掛式 | HDMI輸入 | HD111D

2PCs x 10.1" HD Grade-A Screen Automotive-Grade Region-Free Headrest DVD Player with 32bit Games HDMI Input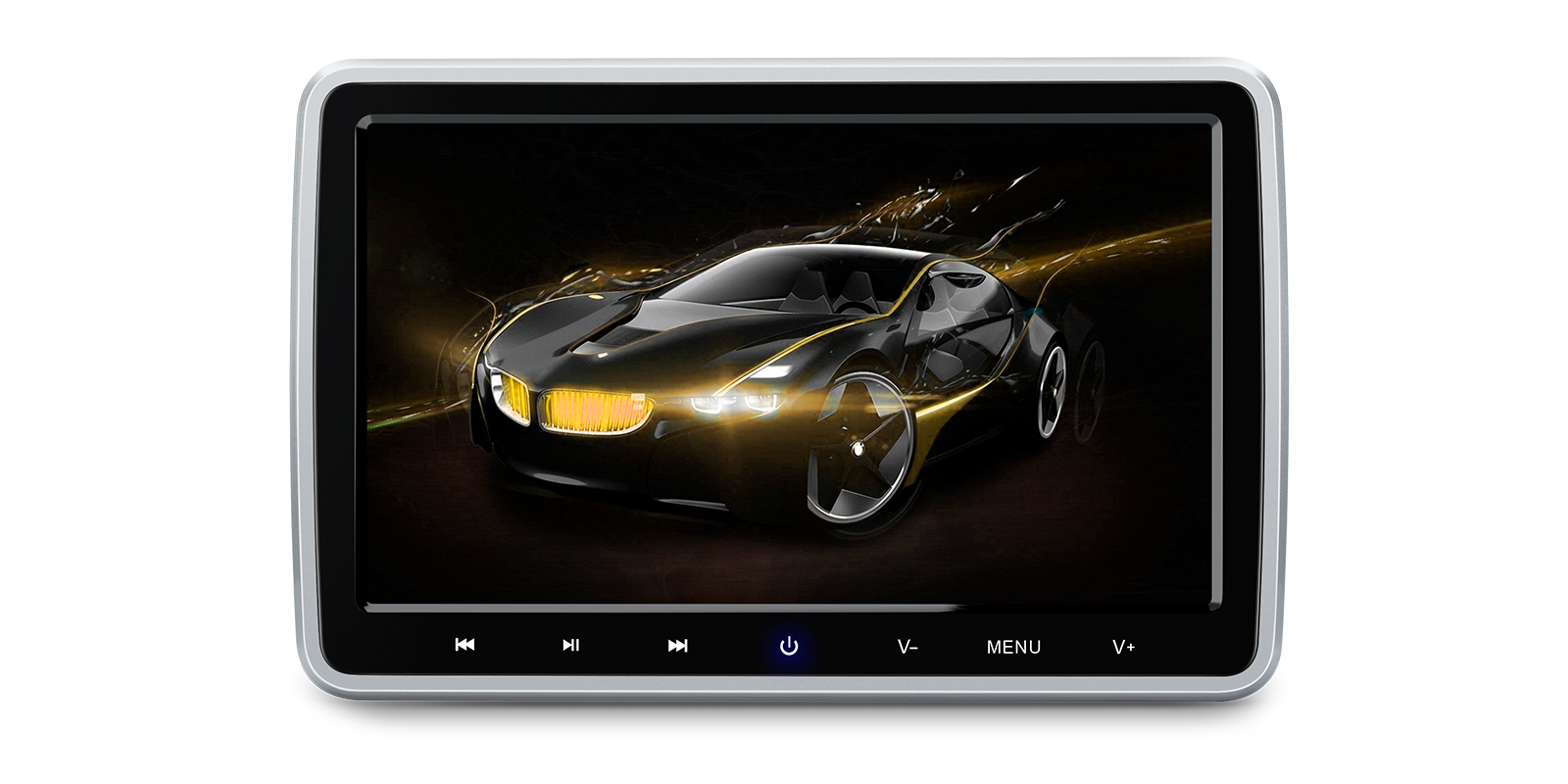 1024x600 Pixels
This 10.1 inch HD Headrest player, with Grade-A screen and silver bezel, features shock-resistant construction, providing you with peace of mind when driving on any type of road. 
REGION-FREE DVD PLAYER, Support 32bit Games
The DVD player is compatible with most DVDs and CDs that are available on the market.
You can enjoy exciting games on your journey, and help to pass the strenuous time on the road. Keep your passengers entertained!
SHARE YOUR ENTERTAINMENT
Simultaneous Play
With the various connections, you can share all kinds of entertainment with your passengers. Just insert a DVD/USB Drive/SD Card, or connect your car stereo/car roof monitor to this headrest monitor (via RCA cable) to share content instantly. You can also connect two car headrest players to sync the content from either one to the other. 
Built-in Speakers
The built-in speakers enable you to enjoy media with sound directly and conveniently, no extra devices required. 
Multiple Sound Output Options
You can also connect wireless infrared headphones, send the audio signal to be received and output by other radio receivers, connect wired headsets. A world of choices!
HDMI INPUT
Bring your favourite console
The HDMI input allows you to hook up your smartphone and even games consoles. Supports Nintendo, Playstation and Xbox. Stream games and video directly onto the monitors and make every drive a fun drive.
1024x600 Screen
FM Transmitter
IR Transmitter
Region Free DVD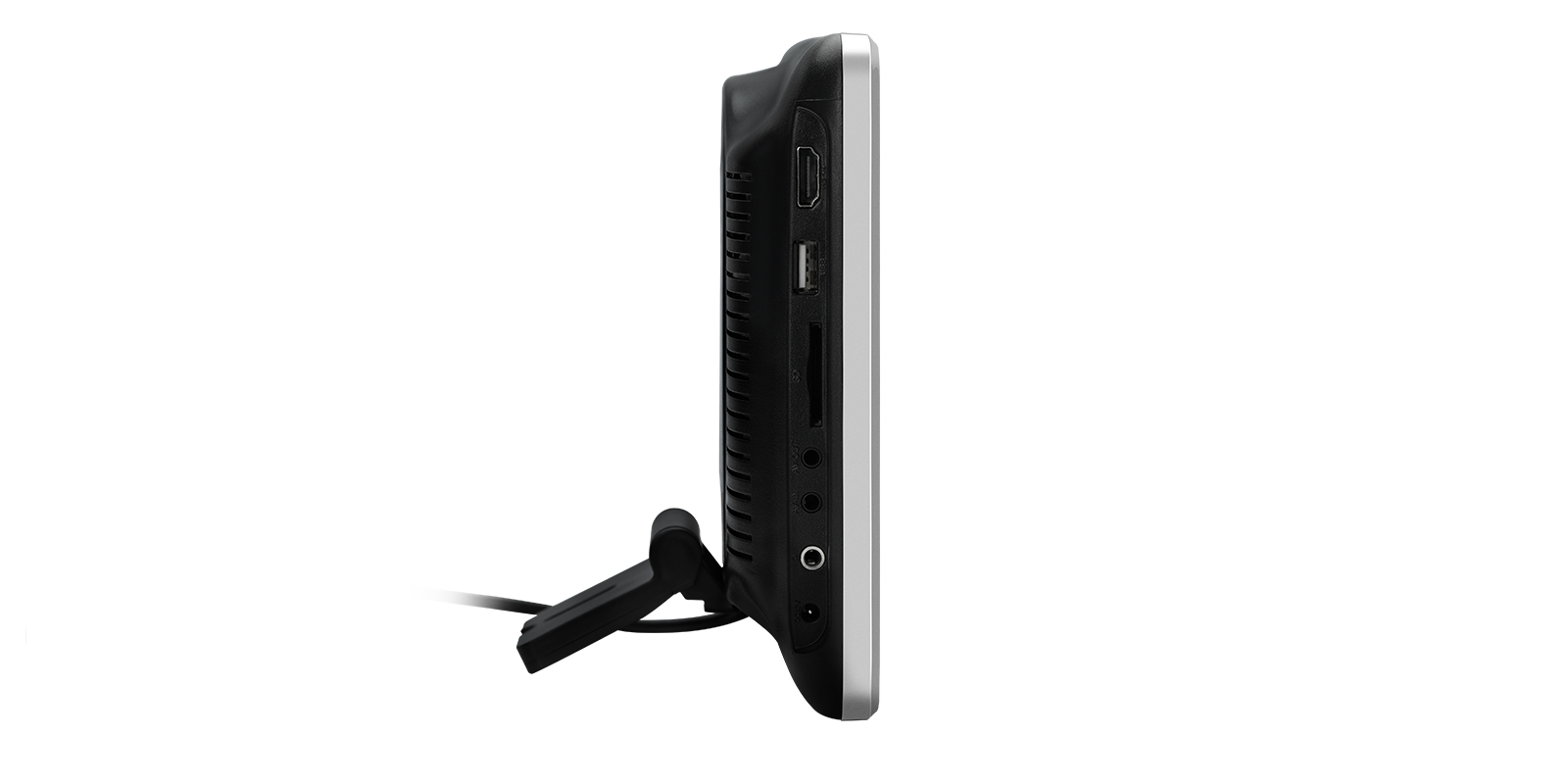 Game Function
AV Outputs
Adjustable Viewing Angle
USB/SD/HDMI 
Professional Packaging
Don't worry about any damage to the monitor - exclusive XTRONS professional packaging will  keep your HD111D safe and neat during transit. 
FAST AND EASY INSTALLATION
No modifications necessary, no special equipment needed. Simple wiring and seamless integration with your car's interior, for outstanding entertainment with a discreet and stylish look.
Size
Face Panel: 264mmx170mm
Brackets Adjustable Distances: 112mm(4.41inch)~163mm(6.42inch)
ACCESSORIES INCLUDED
2 X ISO Wiring Harness
2 X ISO Adapter Cable
2 X Mounting Bracket
2 X Plastic Drivepipe
2 X Remote Control
2 X Cigarette Lighter Adapter
2 X Game Disc
2 x Cigarette Lighter Adapter Fuse
2 X Fixed Screw
2 X User Manual
Important Note:
Please check the distance between your current headrest poles before purchasing. The adjustable bracket distance for this head rest is as shown.
13 YEARS' EXPERIENCE
In-Car Entertainment
XTRONS has been working continuously to bring the latest technology and concepts to your driving experience. We aim to develop long-lasting quality products with excellent customer service, allowing us to lead the aftermarket in-car entertainment industry.
The Xtrons Commitment
XTRONS is committed to providing high quality products and outstanding customer service, by ensuring that we meet and exceed industry regulations and standards, from manufacturing to distribution.
High and Low-Temperature Test between -20° and +80°
Electrostatic Test
8-hours Accelerated Aging Test
Verified In Car Test
Impact Test
1.2 Meters Drop Test
HD

High Definition provides a crisp resolution, maximising your in-car entertainment experience.

USB

A built-in USB port to upload, download & connect your music, files and information on the move.

DVD

Enjoy the full DVD experience from the comfort of your own car.

SD

The SD card portal allows for additional access to your personal files and information, for easy exchanges.

HDMI

Connect & transmit your digital audio & video to display on screen.
ICE/VDO/HD111D
Support Video
Product Support
Installation Videos

Product Videos

User Manuals

User Guides

Customer Support