11.6 吋 | 通用 | Android 11 | 四核心 16GB ROM | Android 後座播放器 | HM111A
11.6 吋 | 通用 | Android 11 | 四核心 16GB ROM | Android 後座播放器 | HM111A

11.6" 1366x768 Grade-A IPS G+G Touch Screen Plug & Go Android 11 Headrest Player powered by Quad-core 16GB ROM 1GB RAM and with Ergonomic 2.5D ARC Design Screen Mirroring HDMI Input/Output Two Channels AV Input 1080P Video Playback Optimal Viewing/Touching Experience Multi-colour Ambient Light Multiple Themes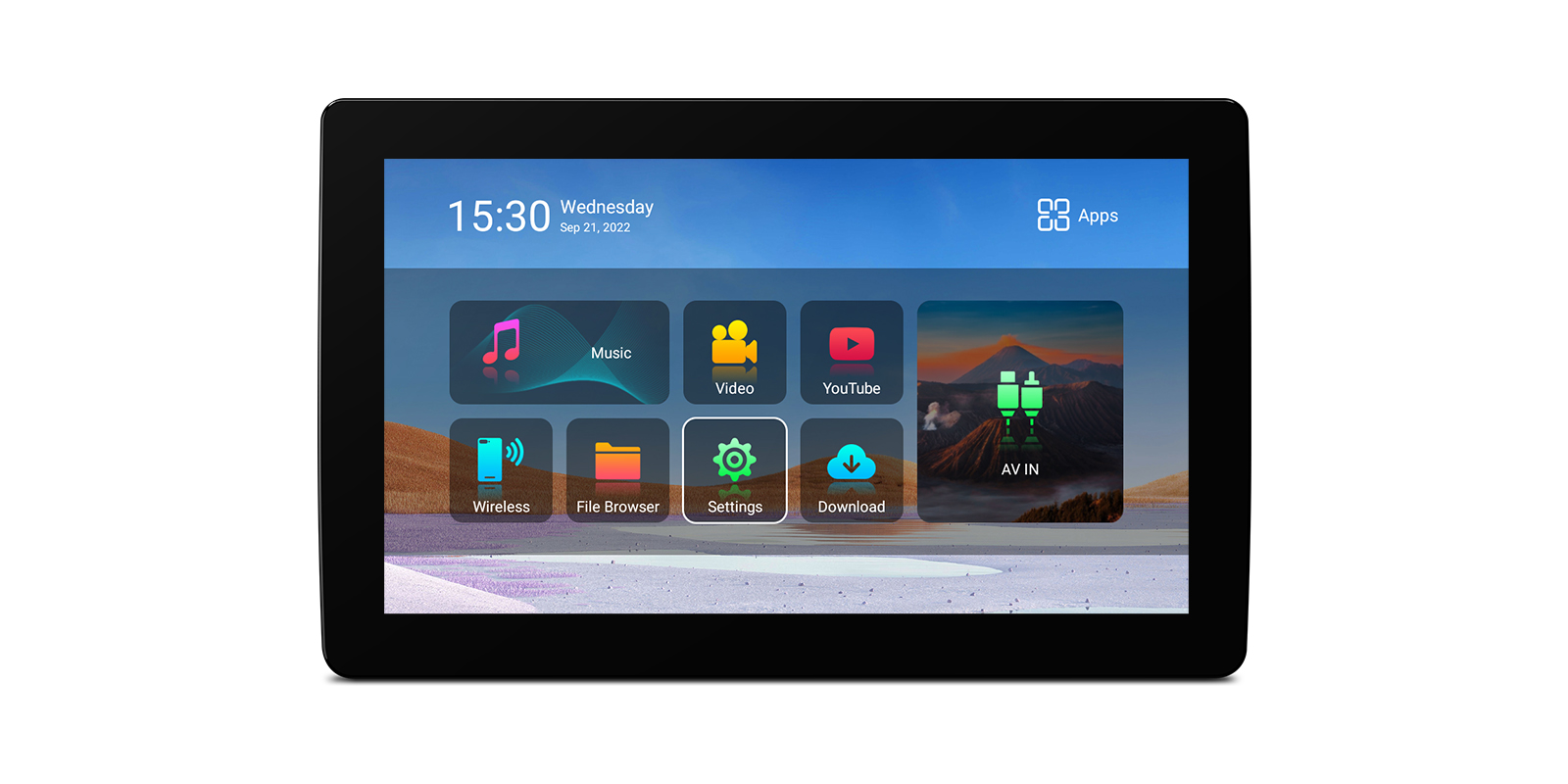 The New Generation of Rear Seat Entertainment
Android 11
This rear seat player is based on a powerful Android 11 system and is  powered by quad-core processor 16GB ROM. You can enjoy tons of digital media apps such as YouTube, Netflix, Vimeo, Spotify, Pandora and much more. Your entertainment options are unlimited. 
FAST AND EASY INSTALLATION
Please see our headrest player installation guide 
There are two ways to power the headrest player - by plugging the adapter into your vehicle's cigarette lighter port, or by connecting the ACC and GND cable to your car's fuse box.
Classic Design
11.6" Screen with Ergonomic 2.5D ARC Design
This classic 11.6 inch monitor uses a Grade-A 2.5D screen and is built with a sturdy automotive-grade structure. Premium quality, delicate details. 
Optimal Viewing and Touchscreen Experience
With the high-fidelity 1366x768 resolution and the G+G dual-layer capacitive touch screen, this monitor provides an optimal viewing and touch experience — a vivid display, with responsive touch control.  
Magical Multicolour Ambient Light
Take the style of your car's interior to the next level with the magical ambient light and improve the comfort of night viewing. The ambient lighting is under your full control, simply by switching the settings.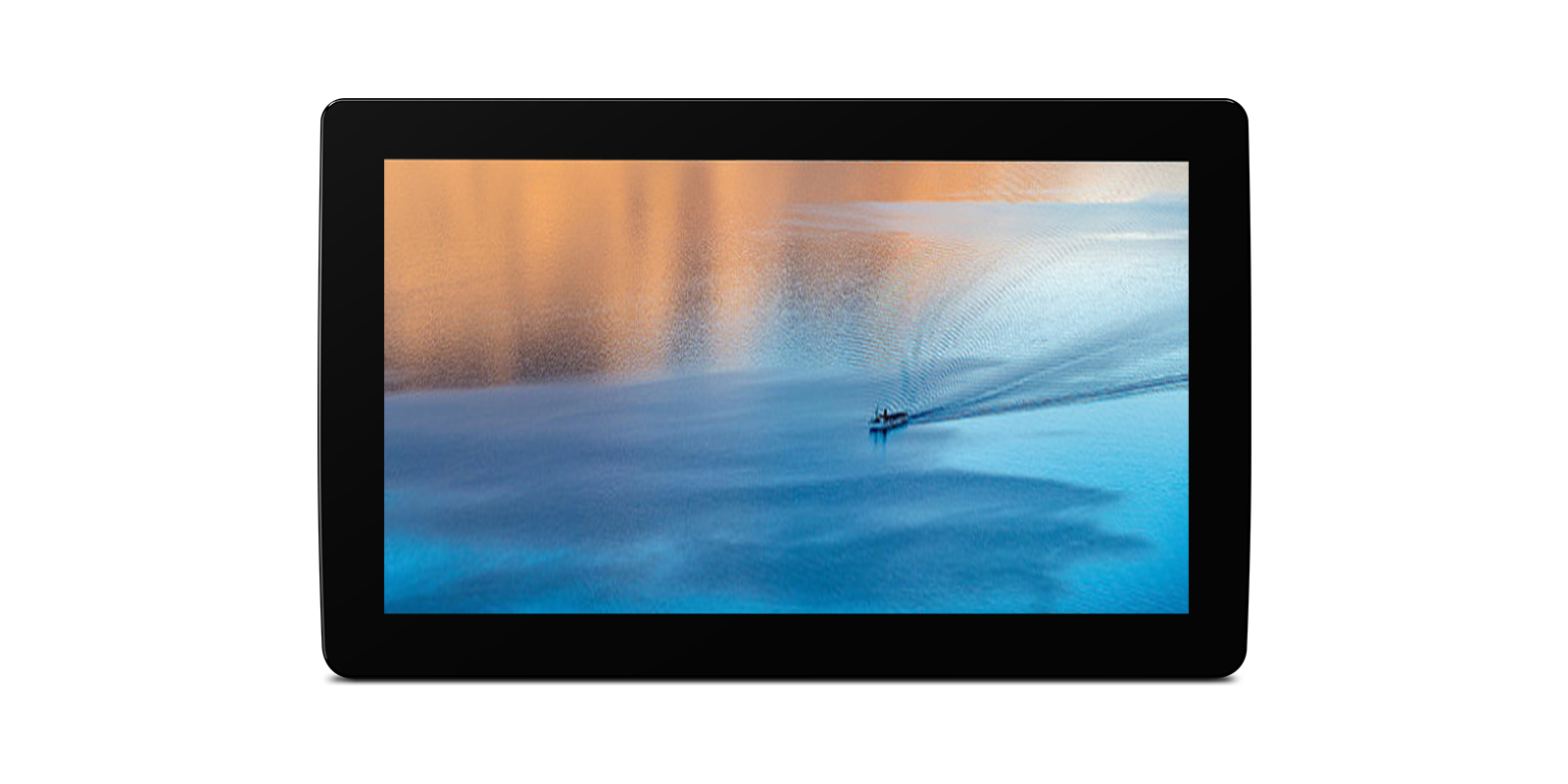 Exclusive Artistically-Inspired UI
The UI has been exclusively designed by XTRONS, inspired by the latest aesthetic trends and themes. It is more elegant and easier to navigate, standing the test of time and staying in style.
1366x768 Pixels
Screen Mirroring
Two CBVS Inputs
USB IN port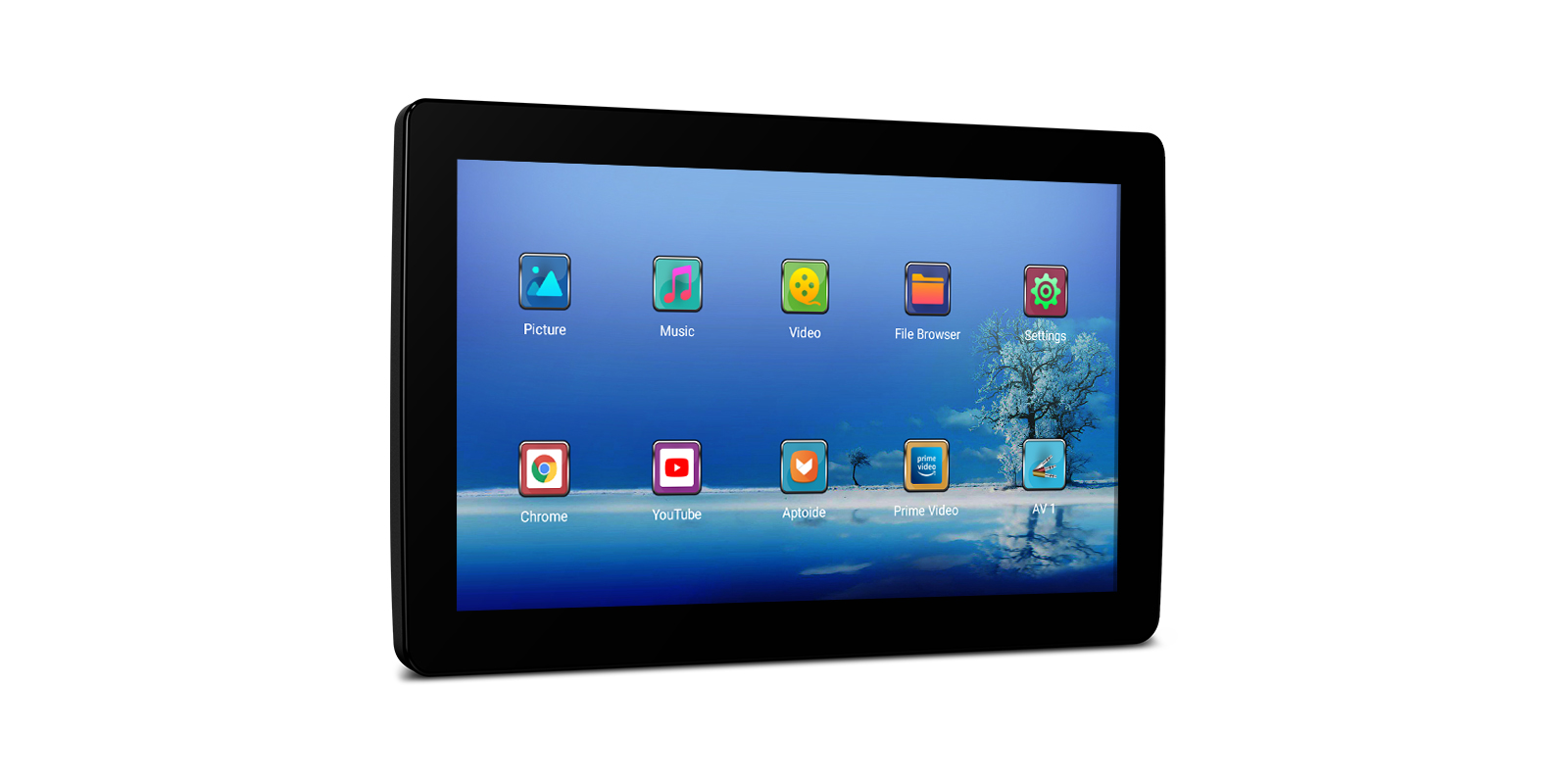 Dual Band WiFi 
FM/Bluetooth Audio
HDMI Input
Professional Packaging
Incredibly Versatile Display with Extensive Connectivity
A multitude of connectivity options ensures wide compatibility with a variety of sources. The fun will never end on your journey. 
Wirelessly Connect Your Phone to the Larger Display
By connecting your phone via hotspots you can utilise the inbuilt Screen Mirroring function. Any content from your smartphone can be mirrored onto the display of the headrest player.
High Fidelity Audio and Video Transmission
The best options for connecting external multimedia devices to transmit audio & video in high fidelity, making this headrest player a great media entertainment hub. Supports most devices - game controllers, digital TV boxes, cameras and much more. 
Dual Band WiFi, Faster Internet Speeds
Get access to the Internet with the support of both 2.4 GHz and 5.0 GHz channels. The new 5.0 GHz channel unlocks quicker data speeds, so you can download music, stream videos or install apps without lag. 
Built-in Stereo Speakers & Other Methods for Audio Playback
Output sound directly with the built-in speakers, or by wired 3.5mm earphones, Bluetooth headphones or your original vehicle speakers.
SIZE
Face Panel: 295x184x21mm
ACCESSORIES INCLUDED
1 x ISO Wiring Harness
1 x Cigarette Lighter Adapter
6 x Plastic Drivepipes
2 x Brackets
1 x Bracket Box
1 x Screw
1 x User Manual
IMPORTANT NOTES:

Please check your headrest poles before purchasing.
Hidden headrest poles and cuboid poles will not allow you to fit this unit.
Maximum pole diameter: 0.55inch (14mm)
The adjustable bracket distance for this head rest is 4.72Inch(120MM)-7.48Inch(180mm)
Max distance between the player and the bracket is 1.57 inches (40mm)
15 YEARS' EXPERIENCE
In-Car Entertainment
XTRONS has been working continuously to bring the latest technology and infotainment solutions to your driving. Our passionate and experienced R&D team equip our products with exclusive design, high quality components and the best coding communication between our products and your vehicle. 
The Xtrons Commitment
XTRONS is committed to providing high quality products and outstanding customer service, by ensuring that we meet and exceed industry regulations and standards, from manufacturing to distribution.
High and Low-Temperature Test between -20° and +80°
Electrostatic Test
8-hours Accelerated Aging Test
Verified In Car Test
Impact Test
1.2 Metre Drop Test
HD

High Definition provides a crisp resolution, maximising your in-car entertainment experience.

Bluetooth

Hook up your head unit to any Bluetooth device and access music, share videos and make calls hands-free.

3G

Enjoy the ability to roam the internet freely without restriction. Optional dongle required.

Wifi

Built in Wi-Fi allows for faster LTE download speeds and greater access to the internet, wherever you are.

Touch Screen

Multi-touch screen, provides a remarkably fluid and intuitive operation.

USB

A built-in USB port to upload, download & connect your music, files and information on the move.

HDMI

Connect & transmit your digital audio & video to display on screen.

Quad Core

Four-core processors (32-bit CPU) generate great power and performance from the heart of the unit.

Screen Mirroring

Mirror your smartphone to the unit and operate all the entertainment features. Play games, watch videos and enjoy.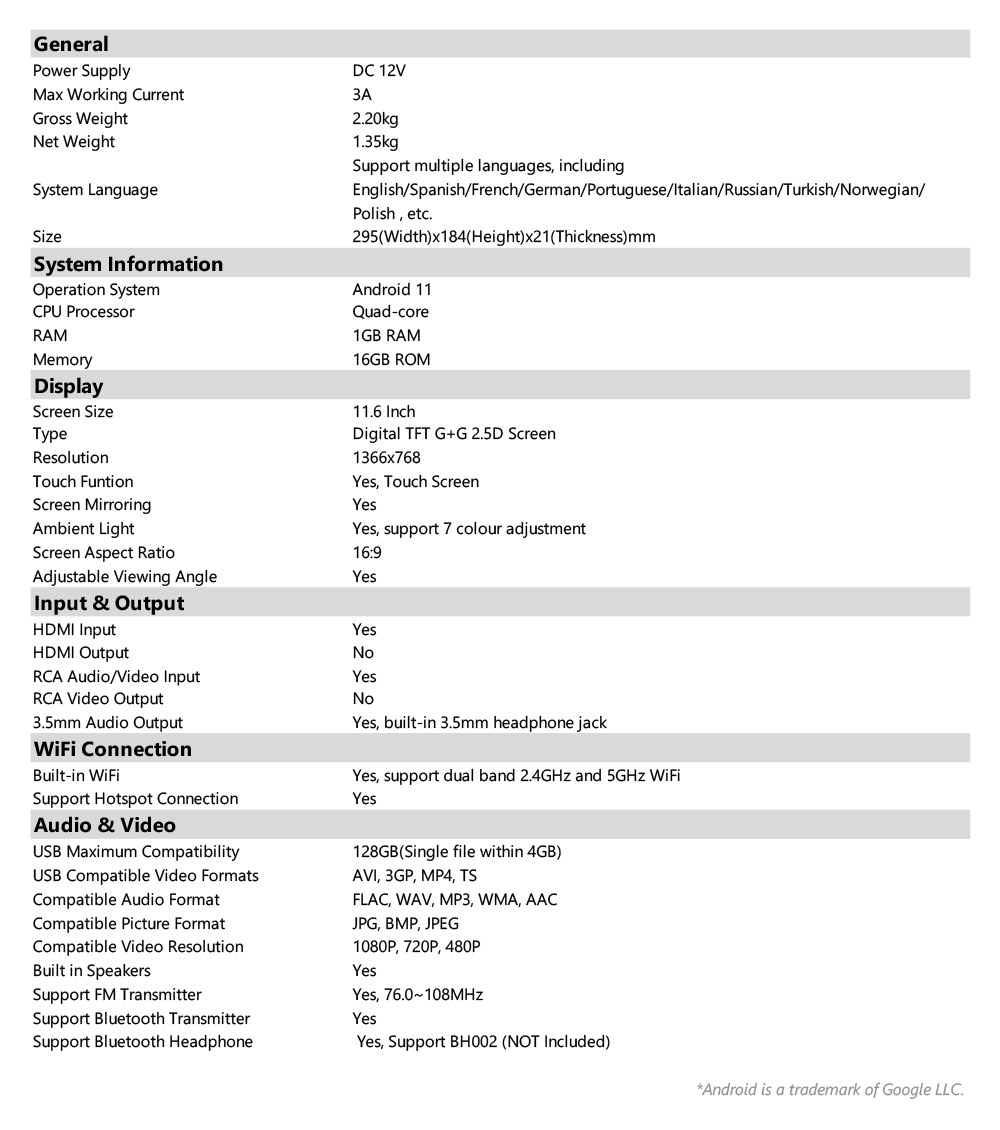 ICE/VDO/HM111A
Support Video
Product Support
Installation Videos

Product Videos

User Manuals

User Guides

Customer Support